Post by unkleE on Feb 22, 2015 8:33:36 GMT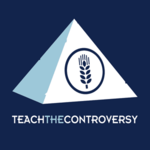 I'm interested to follow up on this a little more in my own amateurish way, if I can. Do we know if Salm has translated and interpreted Kuhnen correctly? It is interesting that Salm's argument about the tombs depends mostly on Kuhnen (1990), while Dark quotes a bunch of archaeologists (Hachlili, Aviam, Syon, Berlin, Kloner, Zissau) in support of his dating. Salm's only counter to this is to say that Aviam says such tombs are rare in Galilee, hardly a telling argument since he said it before this work.
Salm doesn't seem to mention the similarities with
another house excavated in Nazareth
and also dated to the first century. We have discussed this before here, and I guess Salm has also addressed it, but the cumulative weight of evidence seems to me to be telling.
Salm characterises the dating of moveable artefacts as doubtful, but he doesn't seem to offer much more than possibilities to argue against Dark's dating. It seems that he's not able to establish an alternative dating, just argue that later dates are feasible or no date should be assigned. His argument against using the artefacts found by Senès seems weak and circular, and often amounts to little more than questioning why this paper offers different information to preliminary reports.
Dark's argument is entirely reasonable and I'm not enough up to date with the history of the debate surrounding kokhim to know whether he and Kuhnen would be in conflict. Whatever is the case, it is the smartest to accept Dark's argument. It's not as if he is saying stuff that causes controversy among the experts.
I wonder whether Dark will respond to Salm again, or just ignore him? It would be interesting to read what he had to say in response, but perhaps it isn't really worth his time. I wonder if this matter will ever be proved so clearly that Salm is forced to back out?